Let me start off by saying that I hope that you never accept a single thing anyone says as truth without putting it through your BS detector first. When I sat down to write this article, I found it difficult to nail down some exact monetary figures, so I write this full well knowing these numbers will not apply to everyone. I'm 28 and in good health, so for some of you, the numbers on health care may be different. What I would love to see is some people comment either via this blog or through twitter to let me know how close I'm coming to their actual costs.
Last week, a commenter on
Primalchat
was looking to get an idea of how to go paleo and still stay on a budget. It really got me thinking about how expensive going paleo is. At first it seems so daunting when you find some grass fed meat that costs literally
double
what grain fed meat costs. Then you go look at eggs and free range eggs cost
triple
. At that rate, you'll go from: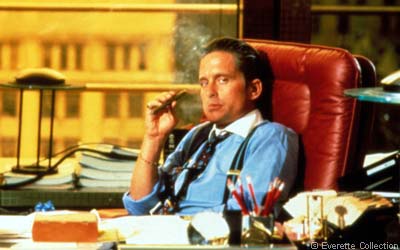 to:
Right?
I did some quick and dirty googling and found some monetary averages (from what I would consider reputable sources) online that when combined with my own personal averages can help put some numbers on the price of going paleo.
I had to make some assumptions to keep myself from going crazy trying to be precise.
1) I assume you are a citizen of the US
2) I assume you have health insurance (which you will have to have soon enough)
3) I assume everyone in your household eats the same amount (which we know can not be true, but we need to work on averages)
4) I assume your groceries cost about the same as mine do. (I live 6 blocks from the Chicago city line, so groceries aren't known for being super cheap around here)
The US Department of Labor issued a report outlining how average Americans tend to spend their money.
Holy crap that chart should be bigger (click on it for the full size). Anyways, we can see here that the average family of 2.5 spends $6,133 on food each year. This takes into account groceries and eating out. This makes for $2,453.20 per person or when divided by 52, about $47 per week.
Last week, my fiancé and I spent $120 (rounding up) on groceries. The week before, we spent around $85, but we went out to eat on the weekend, spending $30. Our grocery bills and budget for eating out over the past two months (the length of time I have been paleo) have hovered around $100 to $120 per week. To play devil's advocate, let's assume we're spending the full $120 every week. Obviously that would break down to $60 per person per week.
So far, it looks like going paleo costs $13 more per week or $676 per year (let's just call it $700). To me, that $700 per year is more than worth my health, higher energy level, and the narcissistic "looking better naked" factor.
Here is where a lot of hard core paleos argue that health costs would go down when eating paleo, thus offsetting some of the increased cost of food. OK, let's take a look.
Our humongoid chart says that the average family of 2.5 spends $2,853 or $1141.20 per person on health care (not including insurance) each year. This works out to about $22 per week.
Many paleos will argue that they never get sick. I can say that I have not been sick since beginning eating paleo, but I never really got sick before eating paleo either. Let's assume for argument's sake that you need to see the doctor a couple times a year. To avoid anyone yelling at me for insinuating they may actually become ill, lets assume at least one visit is for an orthopedic injury from
Crossfit training
. According to
Blue Cross Blue Shield
, the average cost of a doctor's visit is $60. Assuming you see your doctor once for an annual checkup and get sick or injured once per year, that would be $120 for office visits. If you're prescribed some medication or a brace, we should allot $140 (because it makes my math easier) for that. That comes out to $260 per year or $5 per week.
Current totals with health costs factored in: Paleo = $65 and Standard American Diet (SAD) = $69
I'll admit that I haven't accounted for every possible health examination. I didn't include a gynecological exam, x-ray, highly specialized diagnostic test, or an MRI which could swing the favor back into the SAD budget's favor, but I think I've shown that the costs of both diets are comparable.
What did I learn from this?
1) Anyone that tells you going paleo is cheaper may be onto something, but ask them to prove it
2) If they can prove it, ask them their money saving tips
3) Don't let money be your excuse to avoid trying paleo
4) It might seem more daunting at first, but the costs end up being comparable
I'm looking to do a follow up article on how to make your money stretch while going paleo, so please email me your thoughts on making your dollar stretch while paleo: paleotron@gmail.com